Home Cmas Tour Celebration
Welcome to my humble home. : ) I'm not really finished, but I promise to add more photos. We have a red and white candy cane theme going on out front with a few snowmen thrown in for good measure. I just strung the hedge lights yesterday. That's our new window which looks so nice inside, just wait and see!
I have a collection of snowbabies in the front window. That's buffalo snow underlit with white lights. In the middle is a giant glass mushroom. We do live in the heart of mushroom country.
My winter wonderland tree with blue and white lights.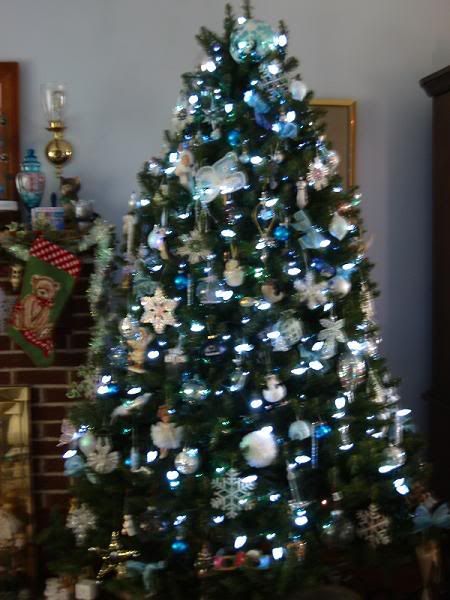 A newer shot with more ornaments-missing the bottom row of lights which were replaced!


My feather tree with hand cross stitched ornaments. That's a real feather wreath on the wall and vintage Santas under it.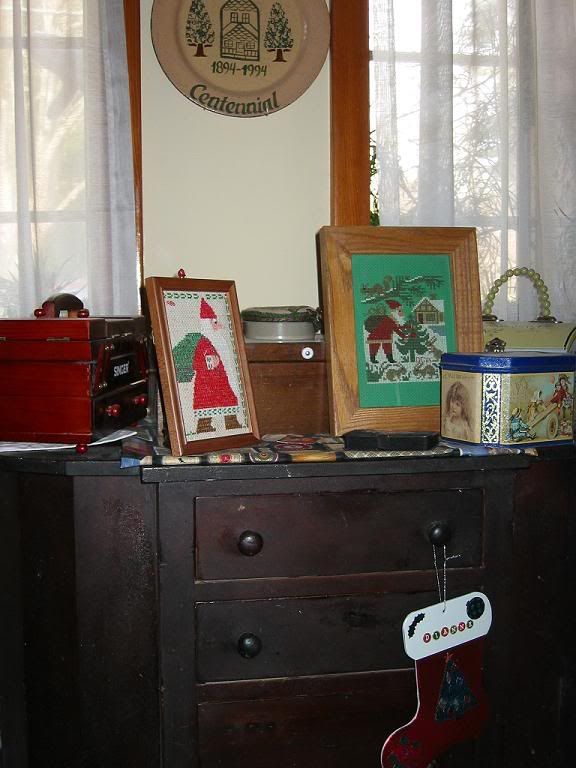 This is a 'Martha Washington' cabinet that belonged to my grandmom. I stitched the Santa with the green border and found the other at a tag sale.